Restaurant
Come in for a sit-down breakfast on Friday or Saturday mornings. You can also get something to take with you. We offer a full menu every day, so you can choose from Burgers, fries, pizza, or try something from our Mexican dishes. See our full menu. All our food is made to order, fresh, and served quickly, so you can enjoy your meal and get back to playing.
Book now!
Our motel is open year round! Our cozy little fisherman rooms are just what you need to finish your eventful day. Each room has 2 Queen beds, bathroom with shower, a TV (with satellite), and free wifi. Reserve now by clicking the button below. We look forward to seeing you soon!
Flaming Gorge
We have some of the most spectacular geologic features, they are some of Utah's best kept secrets. Arches, swirling colors, and you may even find Butch Cassidy's name carved somewhere in the echoing ravines of the Flaming Gorge
About Us
We are a family owned business! We have been here for about 15 years. We look forward to serving you!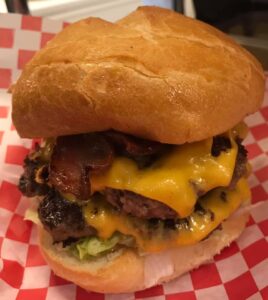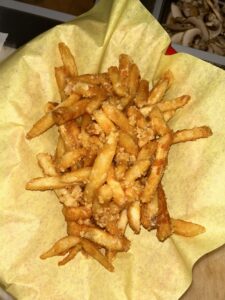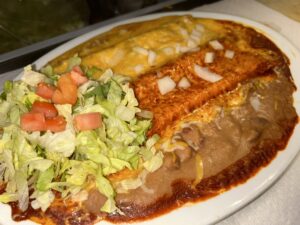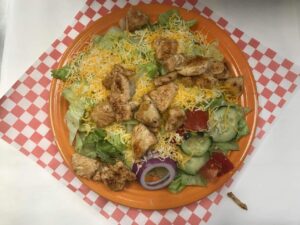 Family Friendly
We are a family friendly environment so you can feel comfortable with bringing in your whole family.
Our Staff
The staff here at our restaurant is highly trained and deeply dedicated to making sure you have a great dining experience. We all want to see you happy and smiling, and we want you to enjoy coming to eat with us.
That's why we focus on hiring the best, and making sure their training goes above and beyond. If there's ever a problem with any of our staff members we want to know about it right away, so we can make adjustments and keep everyone happy.
Our Location
Let us know what we can do to accommodate your needs. We're happy to help in any way we can, to make sure you have a great experience here with us.
Hours of Operation:
Winter
Monday-Thursday: 11am-7pm
Friday-Saturday: 6am-8pm
Summer:
Monday-Thursday: 11am-8pm
Friday-Saturday: 6am-9pm